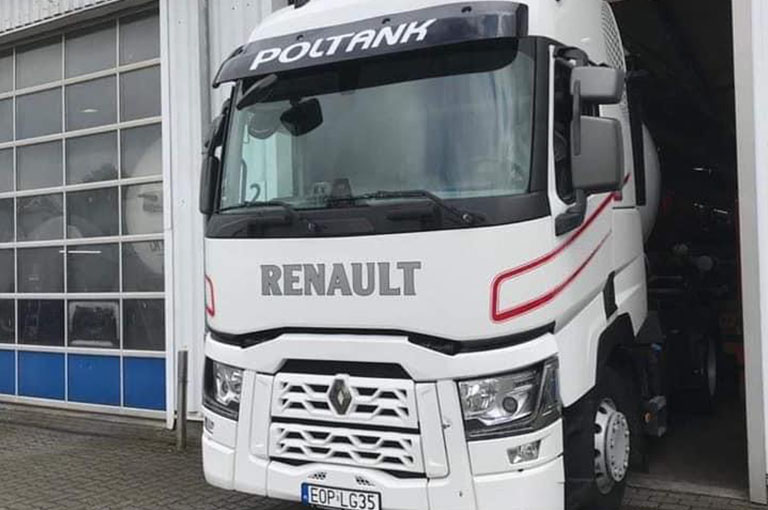 On our company, we treat the transport of animal feed with the same care as technical and ADR transport. We are aware that the specificity of these specific products also requires an appropriate approach.
We carry out orders in this matter with the use of insulated cisterns with tanks with a capacity of 36,000 liters. We have a highly developed fleet of vehicles, thanks to which we are able to carry out international transport of animal feed on a large scale.
We discuss the details of order fulfillment individually with each client.
What requirements have to be met in order to handle the transport of feed?
Each company that wants to transport animal feed must meet a number of requirements, both formal and related to the adaptation of equipment. Our company has the necessary licenses and insurances as well as the GMP + B4 certificate.
When it comes to technical issues, our vehicles also meet all standards, tailored to the specificity of the cargo.
After each completed order, we hand over our cisterns to reputable car washes, so as to properly ensure safety and hygiene.
We also pass inspections routinely carried out by the State Veterinary Inspectorate without any obstacles, which proves the quality of our services.