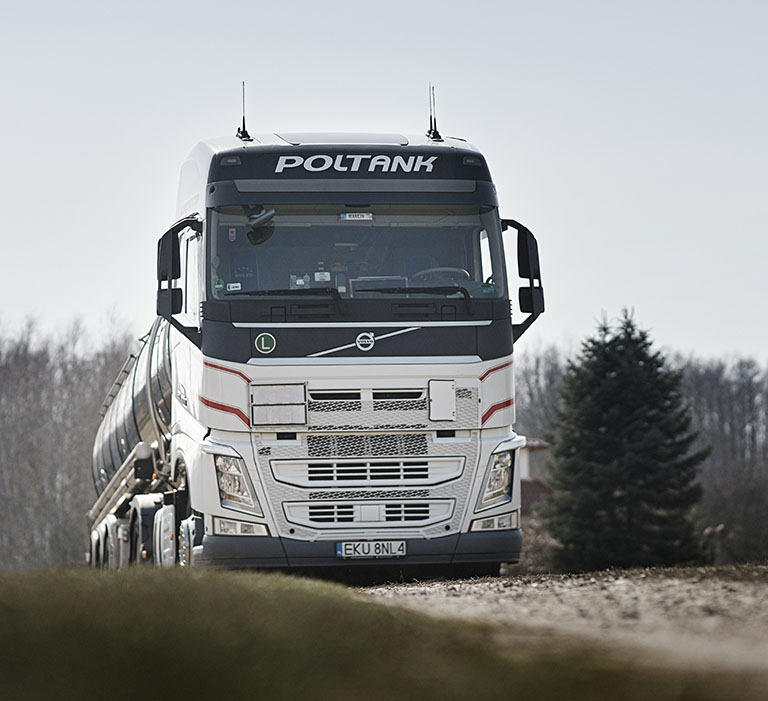 International transport of hazardous materials – POLTANK
We are a family business, which was founded by Siegfreid Hansen in 2004. As the company grew, the one-man enterprise became a company in 2011.
Our main speciality is the international transport of liquid materials. We provide technical transport services and transport of animal feed. We operate on the basis of tradition with modern logistic solutions.
Our customers can be sure that we will carry out the entrusted orders with full commitment.
Our employees
We only employ qualified employees with many years of experience. Our drivers have the necessary qualifications and undergo numerous training courses, thanks to which they safely carry out their tasks.
Our Technique
For many years of running our company, we have developed a technique thanks to which we are constantly able to offer transport services based on the highest standards. The combination of tradition and innovative methods is our advantage.
Modern solutions
We operate with modern transport solutions, because we use truck tractors and cisterns only from leading manufacturers.
All our vehicles meet the Euro 6 emission standard and are equipped with a GPS system.
POLTANK - transport services tailored to individual needs