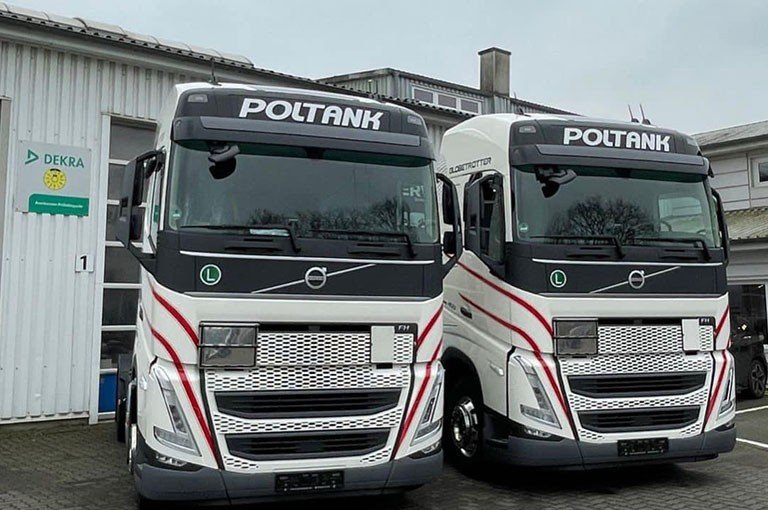 We are convinced that a modern vehicle fleet is the basis of economic and ecological success. We perceive it as a decisive factor in the reliability of timely delivery of transport services.
We have 35 VOLVO tractor units, which meet the EUR 6 emission standard. In addition, we have 1-3-chamber Feldbinder and Magyar tankers. All trailers are made of stainless steel and covered with thermal insulation. In addition, many of them are equipped with heating systems, e-pumps and compressors.
Regular maintenance and care of our vehicles in the sister company of the authorized car service Kfz-Service Grossenwiehe ensures a high technical standard and guarantees the efficient execution of orders.